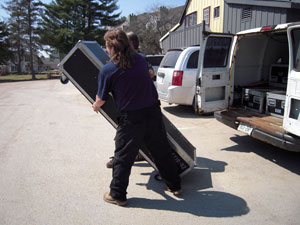 Providing The Best Services
Delivery & Equipment Setup

From conventions to sales meetings, product launches to trade shows, whatever your event, J & E Audio offers you sound and video solutions for producing and managing any event or show that you are planning. We know what is possible and how to get it done. Our team of professionals ensures that everyone and everything will come together within your planned timelines allowing you and your guests to enjoy a successful, stress-free event
J & E Audio Visual aims to understand your specific needs in order to provide a targeted solution. With our team of knowledgeable and professional technicians we are available to offer a complete range of services, including: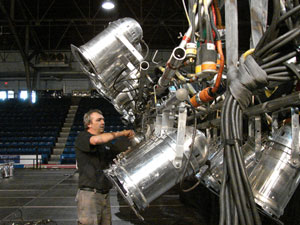 Production management
Stage crew personnel
Riggers
Project and budget management
Scheduling and logistics
Labor management
Technical direction and management
Equipment procurement and supply
Lighting design and requirements
Staging
Sound design and requirements
Regular communication with client
Contact us for information & questions or fill out our contact form if your in need of a quote for your event.

Business Agent Local 634, International Alliance of Theatrical Stage Employees, Moving Picture Technicians, Artists and Allied Crafts of the United States, its Territories and Canada.
Previous events & concert jobs include: Alice Cooper, Bachman Cummings, Bryan Adams, Def Leppard, Dora the Explorer, George Jones, Hillary Duff, INXS, Michael Buble, Elton John, Anne Murray, 50 Cent, Foreigner, Avril Lavigne & Shania Twain.